Kuala Lumpur – The UNHCR Operations in Malaysia welcomed the visit of Elizabeth Tan, Director of UNHCR's Division of International Protection as part of her mission to Asia Pacific earlier this month.
The aim of her visit was to learn and understand the complex protection environment in Malaysia, while meeting with refugee communities and key Government and civil society stakeholders.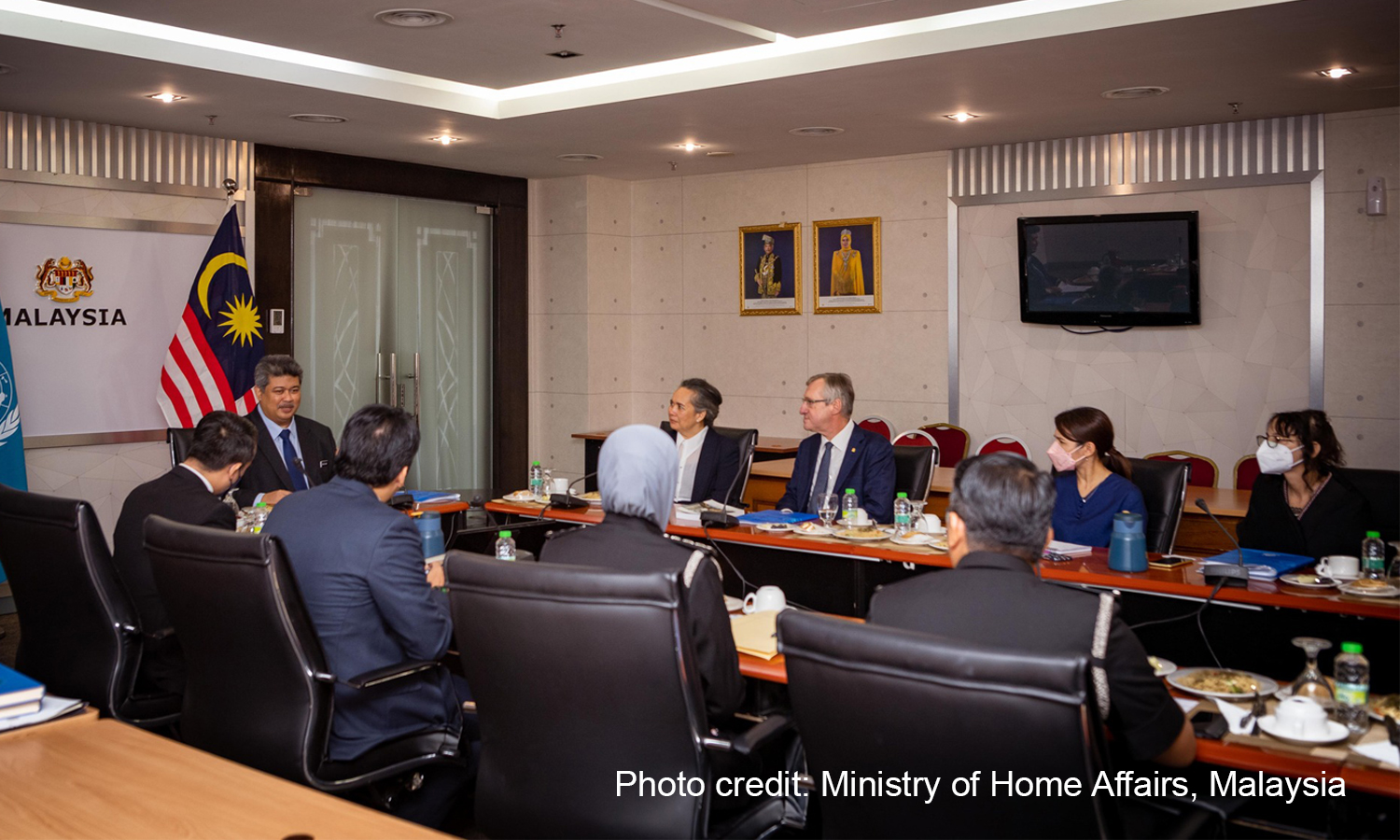 During her visit, Tan was warmly received by senior officials of various Malaysian Ministries in a series of meetings. Courtesy calls were made to Dato' Haji Abdul Halim bin Haji Abdul Rahman, Deputy Secretary General (Security) of the Ministry of Home Affairs, Dato' Cheong Loon Lai, Deputy Secretary-General of the Department of Multilateral Affairs, of the Ministry of Foreign Affairs, and Hamzah bin Ishak, Deputy Director-General of the National Security Council.
During these meetings, UNHCR and the Malaysian Government discussed issues related to refugee protection in the country, as well as the way forward in cooperation on managing refugee protection. The Government of Malaysia and UNHCR reiterated their continued commitment to dialogue on refugee protection in the country.
Tan also met refugee women community focal points to better understand the challenges and concerns faced by the community in Malaysia, and efforts by these women leaders to empower, strengthen, and support their community.
Tan was appointed the Director of UNHCR's the Division of International Protection in June 2022. She joined UNHCR in 1995, and has held in numerous positions Protection, Policy and management, working in various operations worldwide including Burundi, Sudan, Sri Lanka, and Egypt and at the Africa Bureau at the UNHCR headquarters in Geneva.