UNHCR identity documents are issued to individuals registered with UNHCR and show two different numbers:
UNHCR file number shared by all members of the document holder's household; and
UNHCR individual number unique to the document holder.
These numbers appear in different places on the document you hold. Please see the sample documents below for more information.
Old and New File Number Format
Individuals registered with UNHCR before 2 February 2021 have file numbers that include the letter "C". Their file numbers will continue to include the letter "C" on all UNHCR documents issued to them. Individuals registered with UNHCR since 2 February 2021 have a file number that uses a new format with a dash (-) replacing the letter "C". All UNHCR documents using both file number formats remain valid.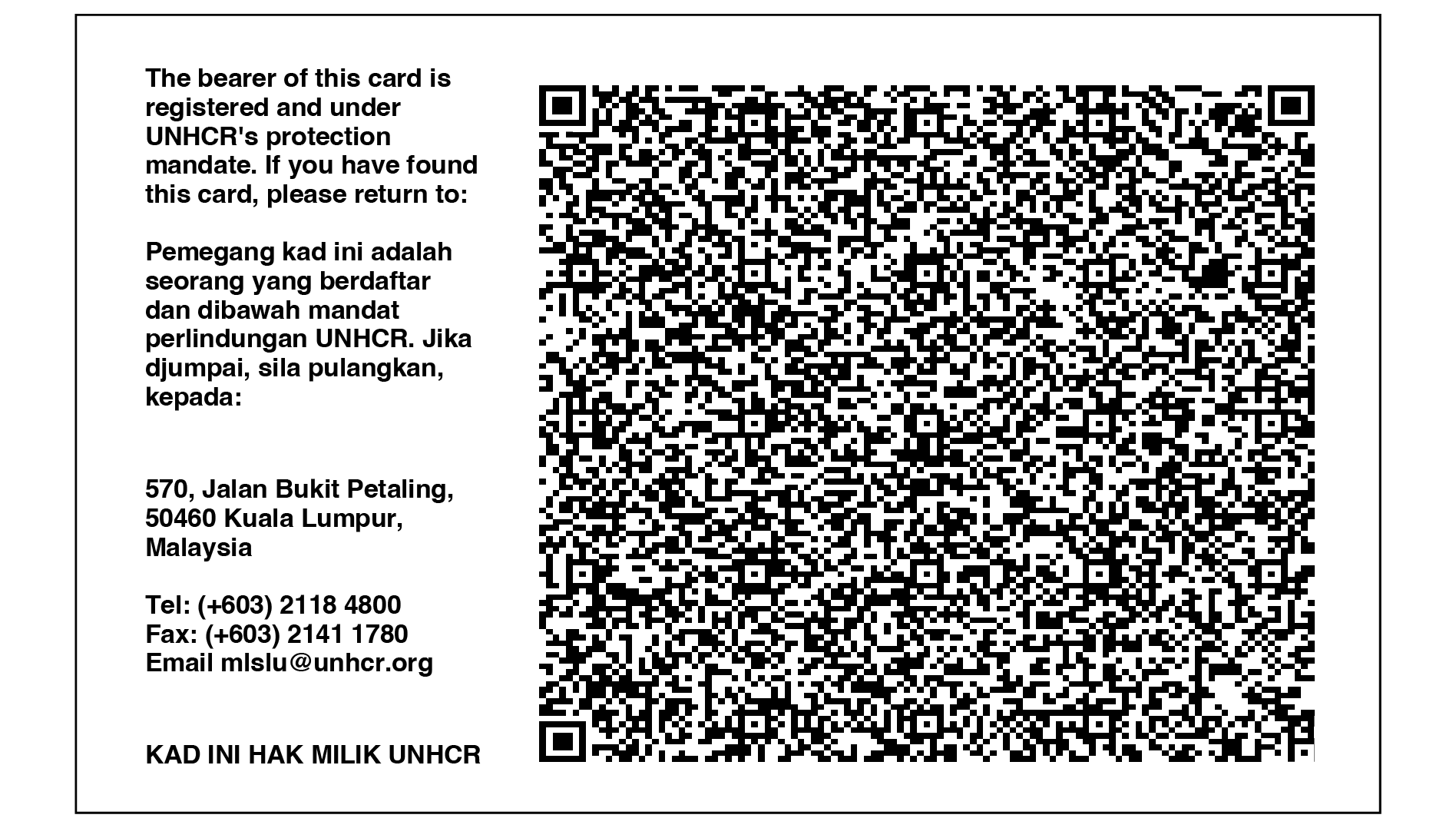 Certified Copy Letter (CTC)
Under Consideration Letter (UC)
Individuals who are not yet registered with UNHCR but have an appointment for registration may be issued the following Appointment Card with a UNHCR appointment card reference number.