The first step in the asylum process is registration. Registration is the recording, verifying and updating of information on persons of concern to UNHCR. 
To apply for registration, please submit your application online using the New Registration form available on Refugee Malaysia website.   
Once you have submitted your request, kindly wait for UNHCR to contact you regarding an appointment. All requests sent will be processed but due to the high number of submissions, UNHCR will not be able to respond immediately. If you have already sent an appointment request, please do not send another. 
Once you have been contacted by UNHCR Malaysia regarding an appointment date, you can prepare for your meeting. All persons seeking asylum (including family members and/or any other dependents) should be present for your registration appointment. It is important that you provide correct, truthful and complete information when registering. Incomplete or incorrect information may be detrimental to your case.
You must ensure that you give details of all your family members whether they are with you in Malaysia or elsewhere in the world. All family members include those that are adopted legally or by custom. Family members also include parents (birth and/or adoptive), brothers and sisters (full, half, step, adopted), children (biological, adoptive, stepchildren and from previous marriage or relationship). Each person registered will receive a file number. All further communication with the Office must indicate the file number.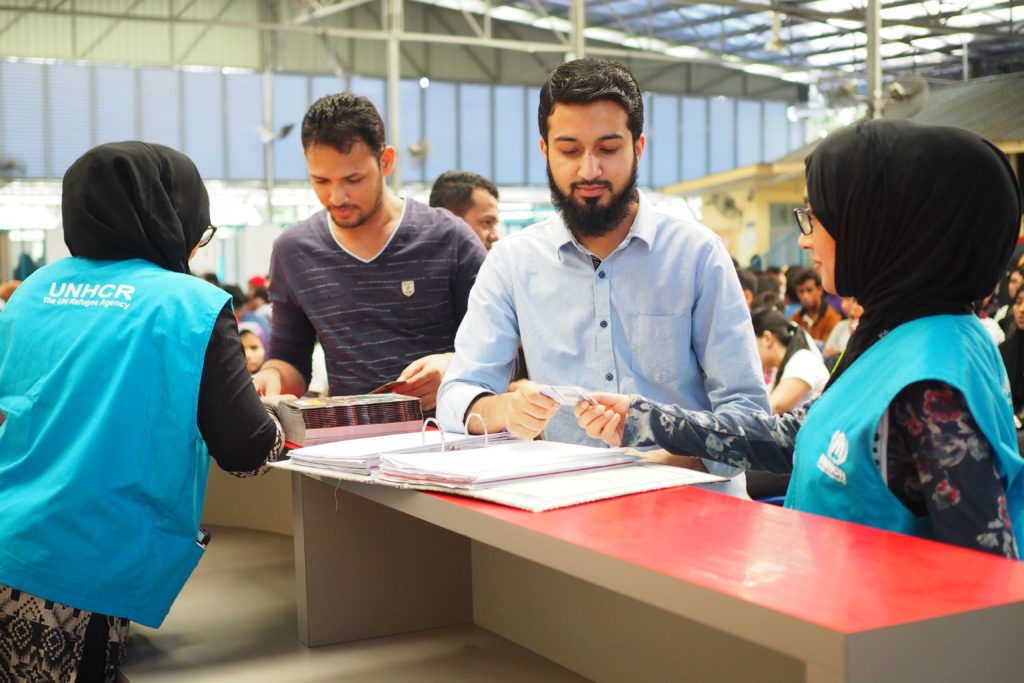 Once registered, you will be issued with a UNHCR card or Under Consideration (UC) letter with a validity date that will be indicated. Please approach UNHCR to renew your UNHCR card or Under Consideration (UC) letter on the date of it's expiry.
In light of COVID-19: Kindly wait for UNHCR to call you for document renewal. Do not approach UNHCR without any appointment
Please bring all documents relevant to your case, including passports, identity papers, marriage certificate, birth certificate, family census or national identity document, military service booklets, medical certificates, evidence of previous registration with another UNHCR office, UNRWA office or a foreign government.
Please bring any UNHCR-issued document such as an identity card, Under Consideration (UC) letter, appointment card, and referral letter on your appointment date. Any documentation received from a UNHCR Office other than Malaysia should also be presented.
If you have just had a baby, you should register his or her birth and get a birth certificate for them at the government's National Registration Department (NRD). There is no fee to be paid at NRD if you do this within 60 days of the baby being born. However, After 60 days, you may be charged fees for late registration.
Individuals registered through UNHCR's processing as needing international protection will be provided a UNHCR documents that will say that the bearer of the document is under the protection of UNHCR.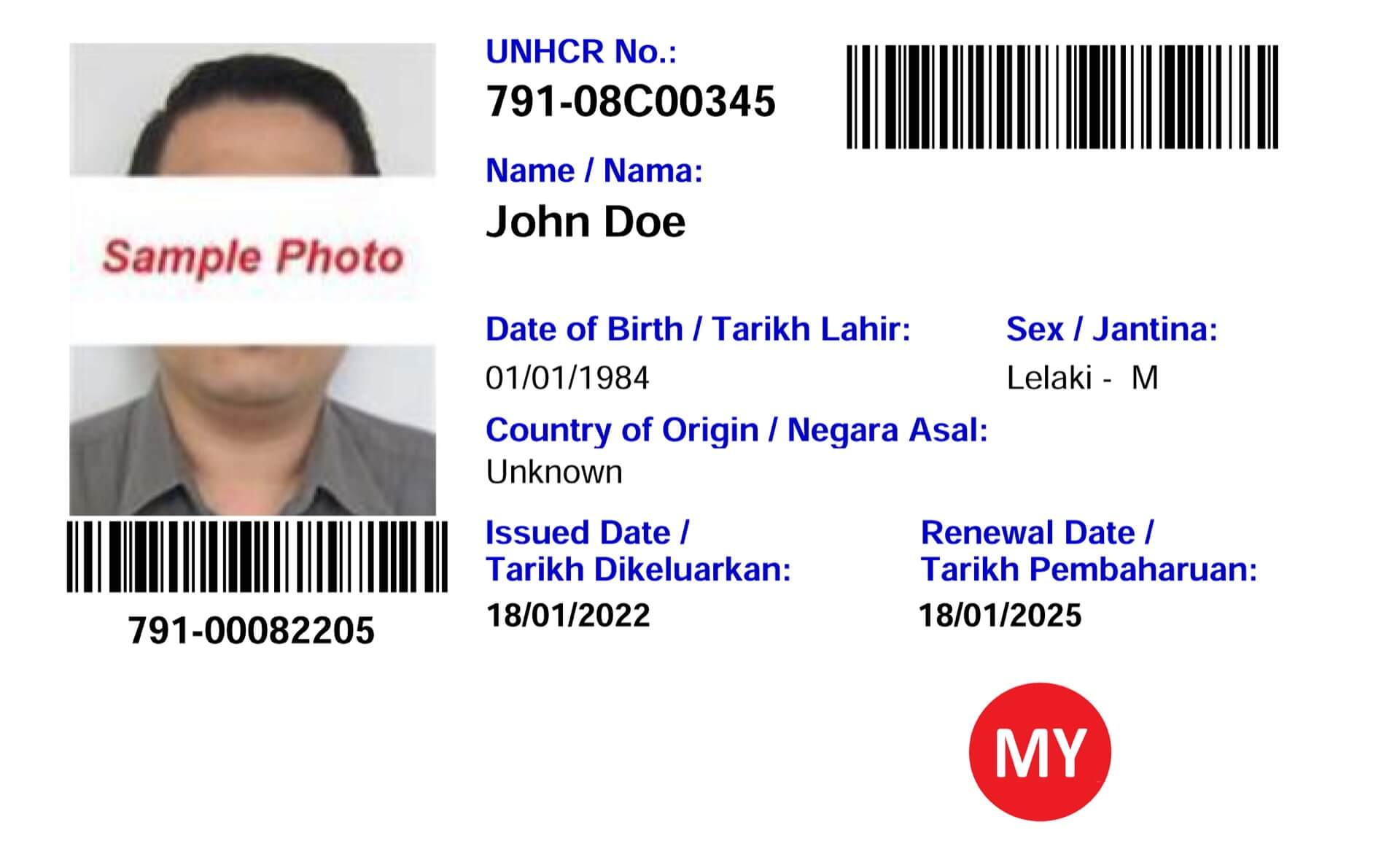 UNHCR identity documentation provides a level of protection which may reduce the risk of arrest, and allow limited access to health services, education and other essential support services from UNHCR, its partner organizations or other actors. 
The UNHCR document is the identity document that recognises that you are under UNHCR protection. It has no formal legal value in Malaysia and is not a passport.